Charlottetown Expansion


Phase 1 of construction is currently underway at our Charlottetown office, and we're excited to bring you these updates.




The parking lot has been enlarged and repaved, and the lines for parking will soon be added. The expansion of the building towards Reserve Street has now begun, and is expected to take 8 - 10 months. To give you an idea of the design of the new structure, we have included the architect's rendition of the expansion.
Please note as part of the construction plan, the drive-thru ATM has been removed, converted to a walk-up ATM, and relocated next to the ATM in our lobby. Both machines will be available 24/7, and a reminder the drive-thru ATM at our Stratford location, will remain in service. We are exploring the potential of a new drive-thru ATM location for our Charlottetown office, at a future date.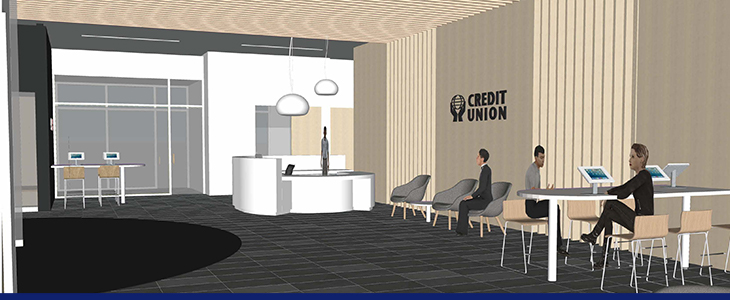 We appreciate your patience and co-operation as we work through these much needed updates to our office, and apologize for any inconvenience. A reminder you can do virtually all of your banking digitally via our online banking and mobile app. TeleService is also available 24/7 at 1- 800-963-4848.
As always, feel free to call our office at 902 892-4107 if we can be of any further assistance. Thank you in advance for your co-operation, and we look forward to providing you with regular updates.